Corporate
Corporate Transportation Services - Houston, Texas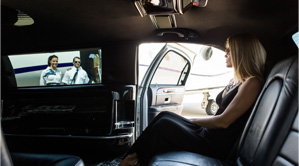 In Style Limousine provides business class chauffeured transportation services for Houston, Texas and all surrounding areas. Our team is dedicated to providing competitive rates for a wide host of corporate ground transportation services. In Style Limousine offers door-to-door service, corporate meetings & event transportation, airport transfers, meet & greet services and group transportation for Houston's business travelers. In Style Limousine specializes in Houston's Corporate Ground Transportation services. We operate a licensed and fully insured business providing dependable, on-time service for thousands of business travelers. We operate 24 hours, 7 days a week, 365 days a year and have a wide variety of professional vehicles to make your business travel experience the best it can be.Ride with confidence with In Style Houston limo services as our professional chauffeur's makes all the difference in class, comfort and dedication. Our record for prompt service will keep you coming back to our services time and time again. Through our entire support team, our ground operations make your business travel experience trouble and worry free.
Corporations or frequent travelers who wish to open an account can do so through our Online Reservations System. Through this state-of-the-art electronic booking system, you can look up rates, request quotes, print out receipts and make your reservations - 24 hours a day.
Corp-Group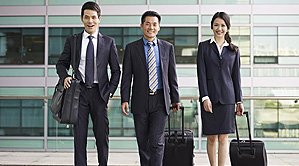 We also provide group transportation services for group sizes 3 to 20. Our business group transportation services are managed by our team that has over 10 years of experience transporting executive travelers to various destinations across Texas and beyond.
Corp-Event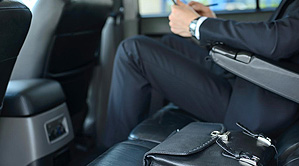 Our business group ground transportation services can be managed by our group & event professionals here at In Style Limousine Services.
We often work with meeting planners and business event coordinators to make sure your next group transportation service will be the best it can be. We understand the importance of professional chauffeured transportation services. Especially when it comes to providing the absolute best services that the corporate VIP have come to expect. Here at In Style Limousine Service, we treat everyone as a VIP and work extremely hard to make their ground travel experience one of relaxation.
We know that some business travelers do not want to draw attention to themselves and we just need your direction on what or what not to do when it comes to providing high-end executive or celebrity ground transportation services.